A World in Which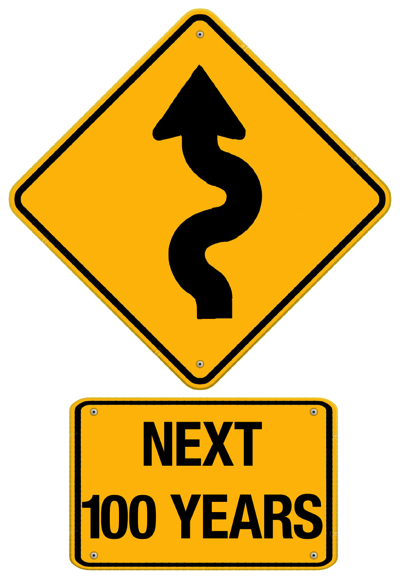 (This is the full text of a talk I gave at the Institute for the Future on 21 October 2015, as part of the "New Body Language" workshop on wearable/"body area network" technologies for the Technology Horizons program.)
Why do we think about the future?
This may seem an odd setting in which to ask this question. We're all here tonight because we're interested in big changes that seem to be thundering ahead in technology, in politics, in the human experience. But there has to be more than "interest" An organization like the Institute for the Future wouldn't be around for nearly a half-century if it was really just the Institute for Idle Curiosity About Tomorrow.
No. We think about the future because we believe two fundamental things: 1), that the future matters; and 2), that we still have a say in the future we get. The shape of tomorrow arises from the choices we make today. Or, to twist that around, we can make better decisions now if we consider the different ways in which those decisions could play out. The scenarios I will present tonight are examples of one tool we can use to undertake that consideration of consequences. Scenarios are stories that offer us a lens through which we might see our lives in a new world.
We're not accustomed to thinking about longer-term futures. We evolved to reach quick, reasonably accurate conclusions about near-term risks and outcomes -- is there a saber-toothed tiger in that cave? Will that plant poison me? There's even some evidence that the part of the brain that lights up when we think about the future is the same part active in ballistics, that is, hitting a moving target with something. So when Wayne Gretzky talked about skating to where the puck will be, he was actually offering up a bit of futurist wisdom.
One important rule for thinking about the future is remembering that what we may imagine as a massively disruptive, distant horizon is an everyday, boring present for those who live there. They aren't entirely different people in an alien environment, they're us, a generation from now. They've gone through -- we've gone through -- all of the upheaval and have adapted. Their lives then may not be the same as our lives now, but they are the descendants of our lives.
It's because of this clarity of connection that I believe it to be important to think about the future in generational terms, not just as a count of years. If, as LP Hartley claims, "the past is a foreign country," so too is the future -- but it's a foreign country that we'll never quite get to. Our vision of the future is a destination, but our lived experience of it is as a journey. We walk an unbroken pathway from today to tomorrow.