WSJ: It's Time to Cool the Planet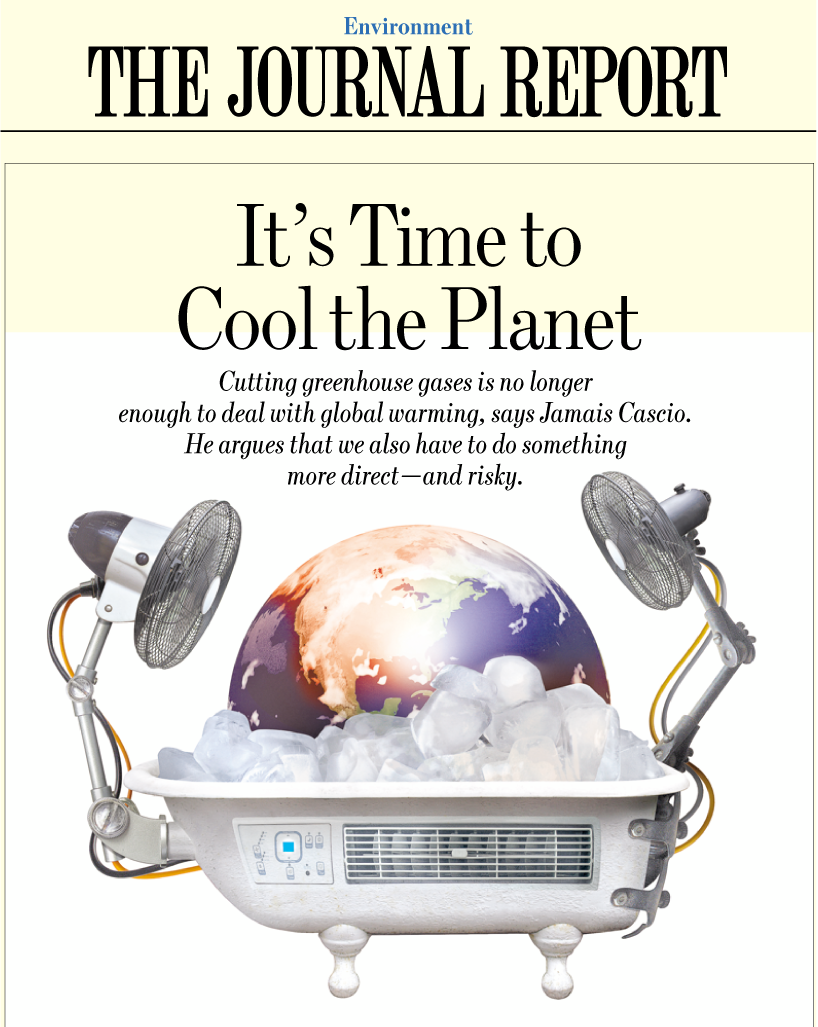 In which I admit that I have become a reluctant geoengineering advocate.
To their credit, the Wall Street Journal editors I worked with gave me absolutely no push-back about including numerous strident calls for carbon emissions elimination alongside geoengineering.
To be clear, geoengineering won't solve global warming. It's not a "techno-fix." It would be enormously risky and almost certainly lead to troubling unforeseen consequences. And without a doubt, the deployment of geoengineering would lead to international tension. Who decides what the ideal temperature would be? Russia? India? The U.S.? Who's to blame if Country A's geoengineering efforts cause a drought in Country B?

Also let's be clear about one other thing: We will still have to radically reduce carbon emissions, and do so quickly. We will still have to eliminate the use of fossil fuels, and adopt substantially more sustainable agricultural methods. We will still have to deal with the effects of ecosystems damaged by carbon overload.

But what geoengineering can do is slow the increase in temperatures, delay potentially catastrophic "tipping point" events—such as a disastrous melting of the Arctic permafrost—and give us time to make the changes to our economies and our societies necessary to end the climate disaster.

Geoengineering, in other words, is simply a temporary "stay of execution." We will still have to work for a pardon.
That said, I have no desire to wade into the fever swamps that the comments section for this piece will shortly become.