Get Smart(er)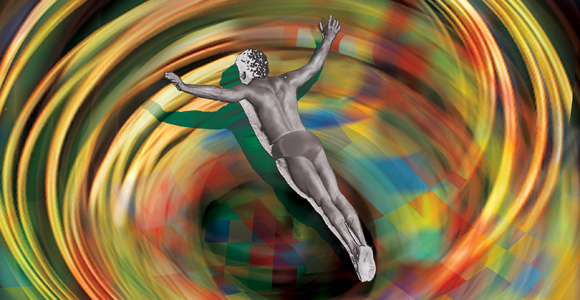 Image by Anastasia Vasilakis for

The Atlantic
Big Media #2, my Atlantic Monthly article, hit the web today: Get Smarter (or "Get Smart" in the print edition).
Our present century may not be quite as perilous for the human race as an ice age in the aftermath of a super-volcano eruption, but the next few decades will pose enormous hurdles that go beyond the climate crisis. The end of the fossil-fuel era, the fragility of the global food web, growing population density, and the spread of pandemics, as well as the emergence of radically transformative bio- and nano technologies—each of these threatens us with broad disruption or even devastation. And as good as our brains have become at planning ahead, we're still biased toward looking for near-term, simple threats. Subtle, long-term risks, particularly those involving complex, global processes, remain devilishly hard for us to manage.

But here's an optimistic scenario for you: if the next several decades are as bad as some of us fear they could be, we can respond, and survive, the way our species has done time and again: by getting smarter. But this time, we don't have to rely solely on natural evolutionary processes to boost our intelligence. We can do it ourselves.
This article brings together a number of the themes that infuse my work, from augmentation to environmental threats to the need to have a hand in shaping our own futures. There are a few lines, here and there, that long-time readers will recognize, but there's a lot of new stuff, too, ideas and arguments I've wanted to explore, but have been waiting for this to hit before doing so.
It's been a long wait. A little less than a year ago, Atlantic Monthly editor Reihan Salam asked me to write a piece for the magazine. Initially aimed at the November 2008 issue, it was to be a fairly direct reply to Nick Carr's "Is Google Making Us Stupid?" article of the July/August 2008 issue. Little things like a historic election intervened, however, and my article got bumped; it resurfaced this Spring, when Reihan brought on a terrific editor, James Gibney, to shepherd it through to print.
I'm very happy with the result, and I greatly look forward to hearing your responses and critiques.