Documentation
As powerful as the images of people dealing with the immense disaster in Sichuan's 7.9 earthquake have been, none have struck me as much as this series. It was a wedding, and the photographer was starting to do his set of shots of the bride & groom.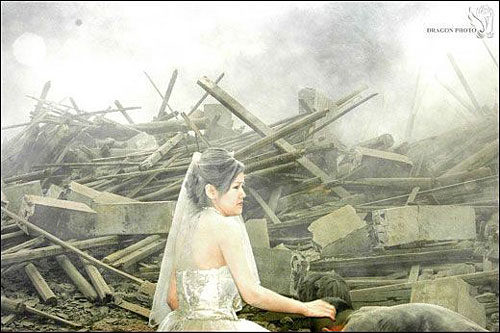 More here. Apparently, 33 guests remain missing in the collapsed church. (Update: All 33 made it out okay.)
With every snapshot, every recording, every blog entry, we're documenting our world.