All Money is Fantasy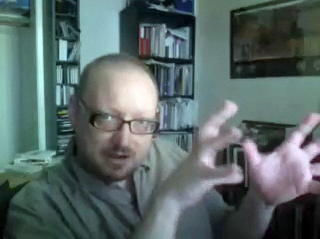 My friend Stowe Boyd, consultant and provocateur, interviewed me recently for his Future of Money project. The video of that interview is now available at Stowe's blog, /Message.
It's a good conversation, although I clearly haven't learned the blogger video conversation practice of simply talking over the person I'm conversing with. I'm far too polite.
I start with the observation that all money is fantasy. I laugh/sigh when I see "gold bugs" going on and on about how money should be tied to gold, because gold has "real value." The only intrinsic value that gold has relates to how we can use it (in electronics, mostly, or as meal garnish); its utility as money is just as imaginary, just as "fiat," as post-Bretton Woods currency. It's a mutually-agreed upon fantasy. A "consensual hallucination," to steal from Gibson.