Your Brain Hates You
The "blue" and the "green" are identical colors (RGB 0/255/150). Discuss.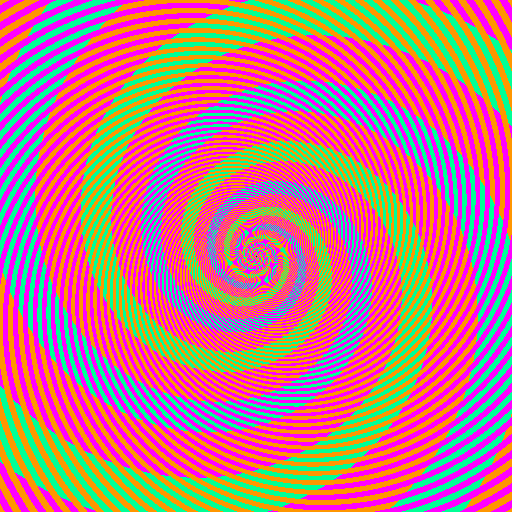 Yes, they are. Grab this image and test the colors yourself.
From Phil Plait, the Bad Astronomy blogger, who says:
The orange stripes go through the "green" spiral but not the "blue" one. So without us even knowing it, our brains compare that spiral to the orange stripes, forcing it to think the spiral is green. The magenta stripes make the other part of the spiral look blue, even though they are exactly the same color. [...]

This is why I tell people over and over again: you cannot trust what you see even with your own eyes. Your eyes are not cameras faithfully taking pictures of absolute truth of all that surrounds you. They have filters, and your brain has to interpret the jangled mess it gets fed.
In other words, your brain hates you.