My Talk at the Moodle Moot
Here's the talk I gave at Moodle Moot San Francisco last week. It runs about 70 minutes -- yeah, I spoke for over an hour -- and the slides aren't visible. Fortunately, I really only use slides for illustrations, and you shouldn't have a problem understanding what I'm talking about.
(Update: I've added a link to the slides below.)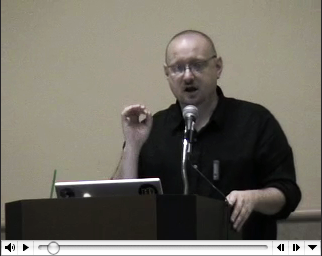 Slides can be found at SlideShare. I have to tap the laptop to advance the slides, so it should be pretty easy to follow along.
While the talk ostensibly focuses on the future of education and educational technologies, it wanders across a much broader landscape. It's more of a "what's shaping the next decade?" kind of talk, with an education spin.
As always, I'm eager to get your reactions.