Bruce Sterling's 2008 State of the World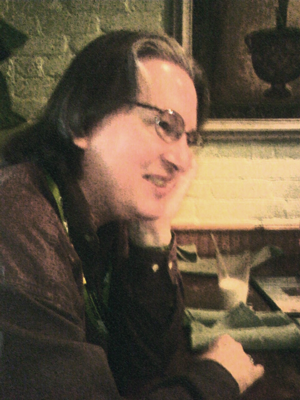 Once again, Chairman Bruce weighs in on the insanity wrought in the year past and the hopes, fears, and snarky asides in store for us in 2008. It's part of the Well's "Inkwell" site, viewable by the public and open to questions via email (or directly in the discussion if you're a Well member). My old friend and colleague Jon Lebkowsky is handling the moderation duties.
The State of the World conversation will take place ostensibly over the next two weeks, so come by often to see what's new.
Here's an excerpt from his initial take on what the new year holds:
So: I don't expect too much to happen in 2008: except for that intensified smell of burning as people's feet are held to the fire. "Nothing changes if nothing changes." But if nothing changes, then more and more china is going to flat-out shatter and break.

THEN they'll move. If they see somebody making money at it, they might move pretty fast.
See you there!
(URL updated with correct link. Thanks, Stefan!)