Interesting Gigs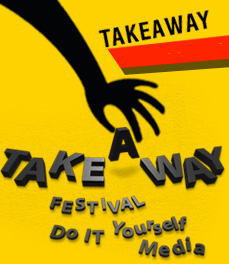 This is a busy week (aren't they all), but with some unusual events thrown in:
Yesterday, I was an invited guest at a World Economic Forum meeting on global risks. The WEF personnel tasked the attendees with helping to figure out key focal points for next year's Forum in Davos. I can't say much more until the official report is out (soon, apparently), but to give you a sense of what the group works on, here's a link to the Global Risks 2007 document(pdf) published in February.
Main conclusion I reached: the corporations represented in this meeting were all very cognizant of the risks coming from global climate change, and none of them tried to push back on the science at all. At the same time, they remained focused on the near-term implications, and seemed blind-sided by some of the suggestions of likely future results I offered. Nothing I said would have come as a surprise to regular readers of the leading green blogs, but there were some worried looks when I was done (all related to the policy implications, not the geo-science).
Today, I spoke to the Takeaway Festival in London. I did so via Skype video, from the comfort of my home office.
The positives: did not have to fly to London for a 20 minute presentation, a win-win-win for me (no 10 hour flight to deal with), for the festival (no international plane fare to pay for), and the Earth (far less carbon output from the videoconference than from a flight). I could sit comfortably (arthritis flare-up again today). Got a chance to try something new.
The negatives: no way to get realtime feedback from the audience, whether in terms of confused looks, laughter or applause. Couldn't talk with my hands (i.e., gesticulate for emphasis or balance while I talk), because I was too close to the camera -- but if I pulled back enough to see my entire upper body, the graininess of the Skype video connection would have left my face indecipherable. Couldn't see the space, since the London camera was on a laptop stuck in the back of the room, blocked by a crowd of people standing.
I don't think I'd want to do video presentations on a regular basis, but I'm glad I got a chance to do this one.
Finally, RU Sirius has asked me to serve as co-host for this weekend's Neofiles podcast. The guest will be Justin, of Justin.tv. Should be fun -- and I'll link to the audio file when it's up.