CMOs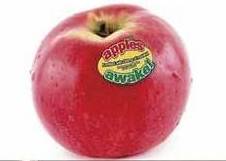 An offhand comment at the Institute for the Future workshop yesterday sent me spiraling off in a new direction. Tom Arnold, Chief Environmental Officer of Terrapass, made reference to "CMOs," and I didn't catch the particular context of that abbreviation (he meant "Chief Marketing Officers," as it turned out). But divorced of its intended meaning, the term "CMO" took on a new definition:
Cognitively Modified Organism
Much to my surprise, nobody has used that term before (at least nobody that Google knows about, and that's all that counts these days). But it's a term with a clear application, most probably used to refer to living beings with intentionally-altered mental (and emotional) characteristics. In this usage, a cognitively modified organism, or CMO, has had its brain wiring altered in an essentially permanent way to induce a particular behavior or mental state -- a hardwired version of Pavlov's Dogs. It could also refer to organisms modified in a way to induce mental/emotional changes when consumed, such as with the fruiticeutical as imagined by IFTF's Jason Tester.
We already live in a world in which we know enough about brain chemistry and behavior to be able to make fairly replicable modifications via drugs; as we learn more about the genetics underlying brain chemistry, we'll be able to experiment with the concept of making more-or-less permanent modifications to behavior in these ways. It won't happen to human beings right off the bat, of course -- we'll be monkeying around with the brains of non-human animals first. We'll probably even find useful results from the ongoing manipulation of non-human animal behavior through the modification of cognitive structures and chemistry.
If we're lucky, it will only go as far as needed to perform useful neurotherapies. If we're less lucky, we'll find these technologies as the near future equivalent of steroids, superficially therapeutic systems used for clumsy augmentation. If we're entirely unlucky, this will be a dangerous new tool for advertising and marketing -- memetics with teeth, as it were.
Oops, there was the bell! Time for dinner.