What's the Opposite of Triage?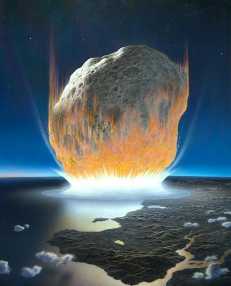 I've been thinking quite a bit lately about how we make long-term decisions. The trite reply of "poorly" is perhaps correct, but only underscores the necessity of coming up with reliable (or, at least, trustable) mechanisms for thinking about the very long tomorrow. Many of the biggest crises likely to face human civilization in the 21st century have important long-term characteristics, and our relative inability to think in both complex and actionable ways about slow processes may be our fundamental problem.
Whether we're talking about asteroid impact, global warming, introduction of engineered self-replicating devices (biotech or nanotech) into the environment, or radical longevity, we seem stuck in the mindset that says "if it's not a squeaky wheel, it gets no grease." It's a triage mentality -- we're dealing with bloody, awful problems right here and right now, and something that won't affect us for decades is something we can ignore for the moment. The thing is, these aren't the kinds of problems where the cause and the effect happen close together, and they're not the kinds of problems that can be dealt with quickly. If we wait until they're the bloody, awful problems of right here and right now, it's far too late. So why is it so hard to think in the long term?
Our brains evolved in conditions where individuals would likely live just a few decades, and some of the explanation for why it's so hard for us to think long-term comes from that. We may not be wired to do so easily, and teaching ourselves to think creatively about the future might be as difficult as training any other kind of behavior that runs against biological pressures. If this is so, it would suggest that long-term thinkers may end up a kind of "monk," disconnected from the everyday world, potentially given respect and support but rarely completely understood by society at large.
It could also be a function of the relatively rapid pace of technological innovation. This would have two big repercussions: the first is that we become accustomed to thinking of present-day problems as simply being a matter of engineering -- we may not be able to do X now, but surely we'll come up with a way to do it cheaply and easily in The Future, so why worry?; the second is that we are often burned by attempts to "predict" the future of technology, and find the pace of change a bit overwhelming. If so, this suggests that better thinking about longer-term problems is a process issue, and a better methodology would potentially work well.
A lot to mull on here, and I don't have good answers yet.