Photographs from the 80th Field Hospital, World War II
January 1945 - Summer 1945
My grandfather, Andrew Jackson Wickline, served in the 80th as a surgical technician. When the war started, he was 18 years old. He volunteered immediately, but was rejected by all branches of the service due to an old scar on one of his eyes. By 1943, however, the military wasn't as picky, and he was drafted into the Army. Because he took biology/pre-med classes in college, he was given medical training. From April 1943 through December 1944, he served on the US mainland, treating injured trainees and lecturing to nurses on bases from Oregon to Alabama. In late 1944, he requested service in Europe; by December, his request was granted.
The 80th Field Hospital formed in December 1944, and shipped out from New Jersey on Christmas Eve.
The 80th arrived in England in January, working in London and then at Earl Stokes Manor. From England, they went through Paris on their way to Belgium, arriving in early April, 1945. From Belgium, they went to Germany; from Germany, they went to Marseilles. From Marseilles, they went home, having been given their orders to return the US just as they were about to depart for the Pacific.
The photographs on this page were taken by the company Chaplain (name unknown). There are nearly 500 in total; the ones here happened to catch my eye when I set out to scan a few. My grandfather was one of the few men in the company to purchase this set of pictures from the Chaplain. If anyone with information about the 80th Field Hospital could contact me, I would much appreciate it.
Photographs of Andrew Jackson Wickline (1924-2003) and his comrades-in-arms.
Sgt. Wickline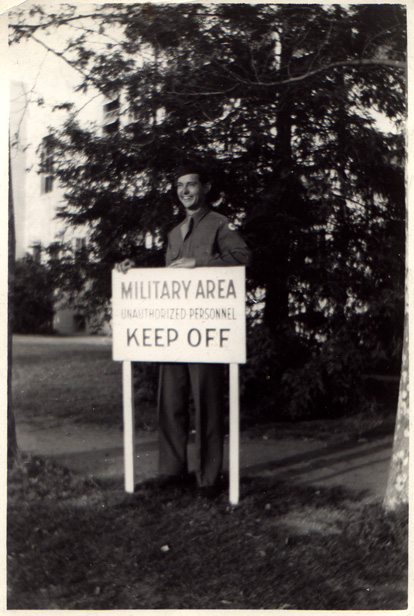 Wickline, Bergan, Lindauer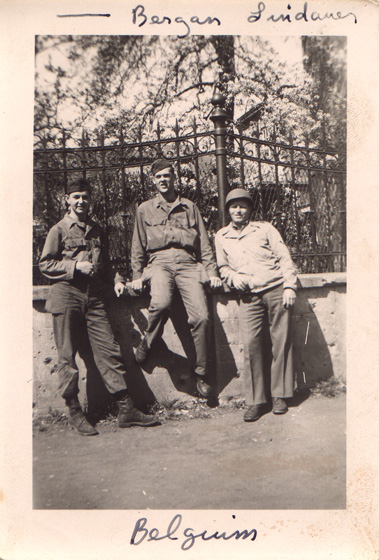 Propst, Lindauer, Bergan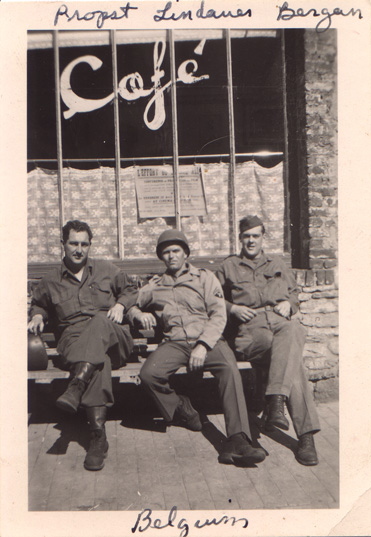 In Germany, caught at mess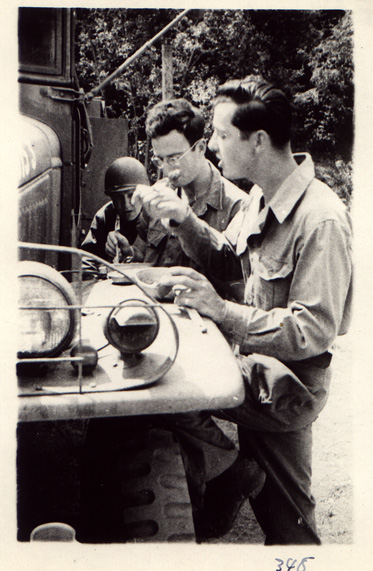 In Belgium; Propst and Bergan also in photo